Ottawa Mechanical Inc. is proud to work with the following organizations: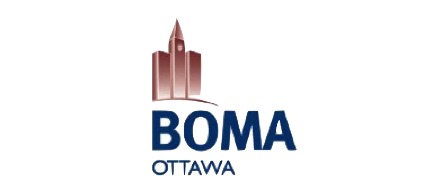 Building Owners and Managers Association of Ottawa (BOMA) is a local source of information on building management and operations, development, leasing, building operating costs, energy consumption patterns, local and national building codes, legislation, occupancy statistics, technological developments and other industry trends.

Heating, Refrigeration and Air Conditioning Institute of Canada (HRAI) is a national association that represents more than 1,300 heating, ventilation, air conditioning and refrigeration (HVACR) manufacturers, wholesalers and contractors, and which provides Canadians with the tools and information necessary to ensure their total indoor environment comfort.

The Ontario College of Trades is an industry-driven, professional regulatory body that protects the public by regulating and promoting the skilled trades. Its main responsibilities are to ensure that individuals performing the skills of compulsory trades have the training and certification required to legally practice their trade in Ontario.


ComplyWorks helps companies make sure the contractors and suppliers they hire to provide goods and services meet corporate, legislative and regulatory requirements. They also help those contractors and suppliers demonstrate that they meet those requirements.